Wreaths Across Canada
Join us on the first Sunday of December, when Wreaths Across Canada will conduct a wreath laying ceremony at the National Military Cemetery at Beechwood Cemetery in Ottawa. Members of the public are invited to lay a wreath for a fallen member of our military. Wreaths are provided by Wreaths Across Canada through the generous donations of Canadians and Canadian Companies.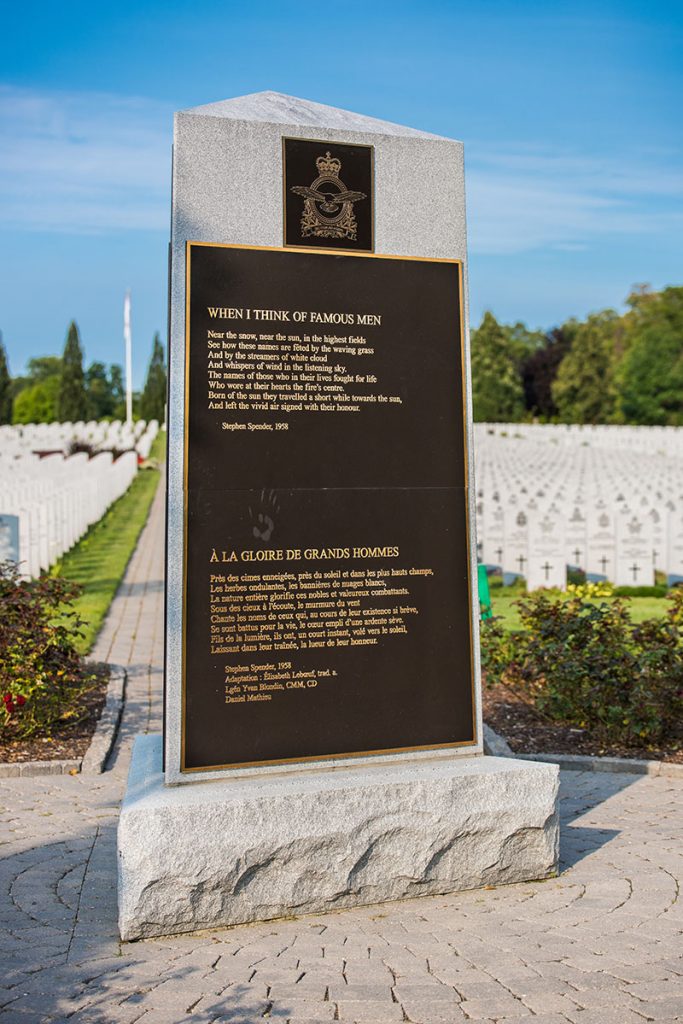 It is our goal to expand this program so that all military graves across Canada will receive a wreath on the first Sunday of December each year.
With over 225,000 deceased members of the Canadian Armed Forces buried in cemeteries coast-to-coast, WREATHS ACROSS CANADA encourages Canadians to make a personal connection with veterans, interred at burial sites, by placing balsam wreaths at their headstones. This ceremony is carried out on the first Sunday of December, at a time of year when families typically begin to gather.
WREATHS ACROSS CANADA was both inspired and modelled after Wreaths Across America , where their laying of wreaths ceremonies take place at over 300 military cemeteries in the United States of America before the Christmas holidays. In this way, WREATHS ACROSS CANADA encourages all communities to take similar steps to personally recognize and reflect upon the sacrifices and contributions of Canada's greatest heroes.
Who We Remember
From the War of 1812 to present day conflicts, our Canadian Armed Forces Members, Veterans are devoted men and women who serve to protect the values of all Canadians both at home and aboard.
Where We Remember
Wreaths Across Canada is currently in a rebuilding phase and will hold a single official ceremony at the National Military Cemetery at Beechwood. As we expand, we will be helping in the development of more cemetery sites and cities from coast to coast to coast. There are legacy ceremonies held in a few places across Canada.
When We Honour
Wreaths Across Canada believes that we should be honouring the Men and Women of the Canadian Armed Forces, Veterans and their families throughout the year and encourages everyone to participate in their local Remembrance Day Ceremony (in-person or virtually) and the series of other commemorative events during the calendar year.
Why it is important
Across the country and around the table, stories are shared of the sacrifice of service of current or past family members who answered the call and joined the Canadian Armed Forces. These stories are often passed down from generation to generation.
We believe that everyone should be able to learn from theses stories, share them and take a moment out of the holiday season to commemorate a loved one, honour the community of their services and teach the next generations their shared military heritage.
LEST WE FORGET